Why use Contain?
Five reasons
1
Contain allows your brand to
connect with your audience
You can become an active member of the community through blog posts either locally or globally.

You have the ability to feature and reply to user posts.

Users can contribute to each other's content.

Contain allows for cross pollination for non-members through Facebook and Twitter.

It provides users with one centralized news/blog aggregator.

You'll be able to utilize user contributions for audience and brand sentiment analysis.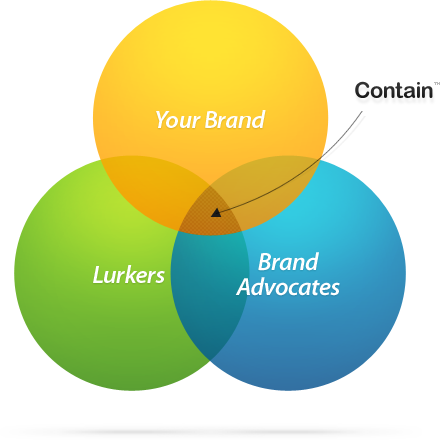 2
Your brand advocates will be able to connect
with your brand as well as each other
Brand advocates like to congregate in a place with like minded people.

+

Users do not need to be community members to browse any content.

+

Casual lurkers will be more willing to contribute with an appreciative audience.

+

Non-community members can receive updates on Facebook and Twitter.
3
Brand advocates, lurkers and casual
users will be able to easily contribute
"Low level of effort" users
These users are casual contributors, "on the go" and lurkers. The barrier for participation will have to be as low as possible. Allowing them to post content through their mobile device will increase participation, but they can also use the web to passively browse for content.
Quick to post

90% of uploads are through mobile

Utilized in the field

Easy to share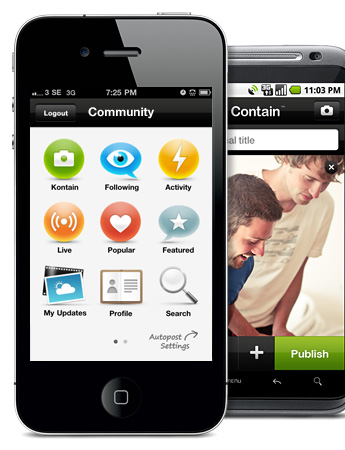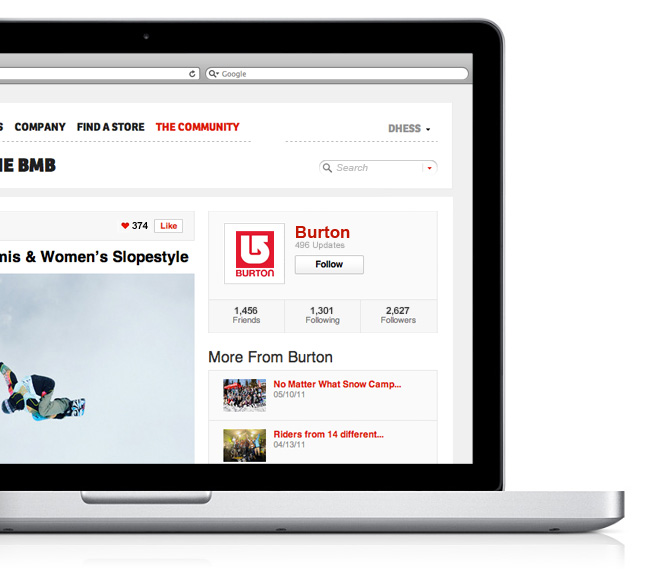 "High level of effort" users
These users are active contributors, brand evangelists, and bloggers. They will browse, comment, write long and short form content, upload and log in frequently, and will become recognizable cornerstones of the community through their active participation.
Suitable for blogging

Easy to upload

Easy to email

Easy to share
4
All of your social activity will be contained in
one centralized location, which provides many benefits
Brand Consistency

Seamless integration with your website to maintain brand consistency.

Protected brand

Through non-anonymous contributions brand sentiment is naturally protected.

Advertising Opportunities

Provides opportunities for increased revenue with online advertising.

Design Control

You can dictate the design look and feel to have it match your brand completely.

Platform Agnostic

Available on a variety of platforms from Web, iPhone, Android, Chrome App.

Guided Conversations

Your dialogue with your users will allow you more control over their conversations.
5
Contain has a robust and advanced technical infrastructure
including an advanced high-speed transcoding system
Rich CMS

A rich CMS that enables updates and featured content

Solid network partners

The high speed Akami CDN network delivers content globally

Analytics & Tracking

Set up and support for Omniture and Google Analytics

Scalable

Built to scale efficiently to meet any of your requirements

Open architecture & APIs

Easy external content syndication and reutilization of your data

High-speed transcoding

Our Civatra 2.0 engine tackles rich media optimally

Multilingual

Multi-lingual support is available to meet global demand

Load Balancing

Efficiently supports the ever growing user traffic
And... it's easy to set up, customize, deploy and manage

Concept

(varies)

We work with you to integrate Contain with your existing social strategies.

Design

(2-4 weeks)

Using your brand guidelines, we design a look/feel to seamlessly blend into your infrastructure.

Development

(4-6 weeks)

The Contain platform is customized to your specifications and new designs.

Deployment

Your brand's community is tested, deployed and live within a few weeks.