About Contain
The heart of the social strategy for leading brands
Contain began life as a little company with big ideas. Disappointed with the fragmented user experience brand enthusiasts encounter, CEO of Fi David Hugh Martin set out to create interactive experiences that raised and set the bar for how brands can communicate with their users, and in turn with each other.
We wanted a platform that made it easy to see and be seen. Pictures and video can capture the moment more powerfully than a line of text. So we dedicated ourselves to creating a platform that's simple to use and above all, visually engaging.

Our passion and meticulous attention to detail quickly grew a small operation into a globally recognized platform.

- David Martin, CEO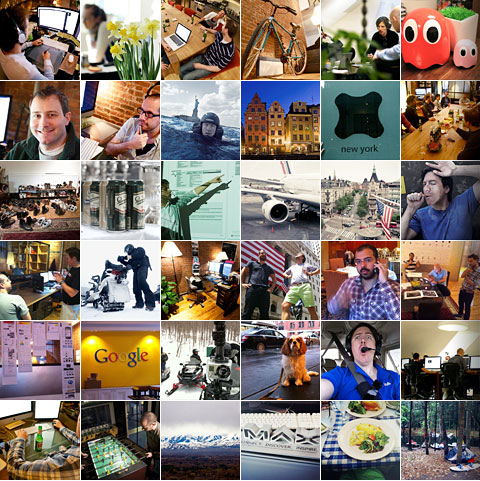 A short history
Concepted, designed and developed by the world famous digital agency Fi (Contain's parent company), the platform was concepted in 2007 and started out as a blogging platform for Fi called Propod. The lab experiment served as haven for social experiments for the agency and it's globals clients. In 2010 Burton Snowboards was the launch customer under the "Kontain" brand. Contain officially launched in June 2011 with Ducati, the Irish Government and Porsche as new clients.
Why Fi made Contain?
Fi's clients were looking for an alternative solution to the popular social sites such as Facebook and Twitter. There was a clear need for a branded social destination that aggregated content from a variety of social sites. We also saw that users were far more likely to contribute and visit the branded community daily due to the barrier of entry to share content with like minded fans vs the generic friend base on other popular mainstream networks.
Things we've learned
Keep it simple. Users are tired of "social media" as traditionally it has been hype and somewhat ineffective for the user. Contain provides a payoff for that very user, a platform where they are comfortable truly sharing in the lifestyle of the brand.
What's next?
The new Contain platform is focused on providing an economic but highly effective backbone to the social strategy for leading brands. The platform is constantly in progression staying ahead of the curve and on the cutting edge of social media. A Blackberry and iPad app will be available shortly.